By: HotelHome Project Design Team on November 30th, 2017
THE DESIGNER BASICS
The Top Product Picks by HotelHome from Australia's leading Interior Stylists and Designers
| Mattress Toppers | Interior Design | Pillows | Blankets | Bed Linen |
When the HotelHome design clientele are wanting to create a luxury Hotel style bed for their clients, no matter if their client is a luxury boutique hotel or if they are styling a private home, it seems our Interior Stylist and Designer clientele (no matter their location) are all on the same page where they are putting comfort, quality, style and longevity first!
As well as having Australia's largest range of Commercial Quality Decorative Bed Coverings including Cushions, Bed Runners and Bed Shawls, HotelHome also has all of the core basics covered including a wide range of Pillows, Cotton Blankets, Mattress Toppers and Protectors which are readily available ex stock.
Here we have listed a few of the most popular Designer basics required to create the ultimate 5 star Hotel Bed, with the help of HotelHome:
CARLO – 100% Cotton Commercial Quality Blanket
As used by The Westin and The Star Hotel Group.

Not only does the high quality Carlo Blanket offer exceptional presentation and washability as a true commercial quality cotton blanket, it is also the perfect blanket for top of bed presentation and offers the perfect amount of warmth in the mid seasons.
Carlo is available in 2 colourways being white and stone.
HAMPTON WIDE STRIPE Bed Linen
The ever so popular Hampton Wide Stripe Bed Linen in white is a timeless HotelHome staple which is available as Pillowcases (including the Majestic King Pillowcase), Quilt Covers, Picket Quilted Bed Valances and Coverlets.

All HotelHome bed linen is purpose designed for a commercial application, with no unnecessary buttons, fasteners and trims to ensure it will even handle being laundered in a commercial laundry.
THE CLOUD Feather Down Mattress Topper
No luxury bed is complete without "The Cloud" Feather Down Mattress Topper by HotelHome.

The original and trademarked "The Cloud" Feather Down Mattress Topper by HotelHome can now be experienced in many of Australia's leading Hotels, Luxury Boutique Accommodation properties and Resorts. The "The Cloud" has a cult following where guests are requesting a "The Cloud" for their own bed at home.

If you want to offer your clientele the very best, you cannot go past the "The Cloud".
The Majestic King Pillow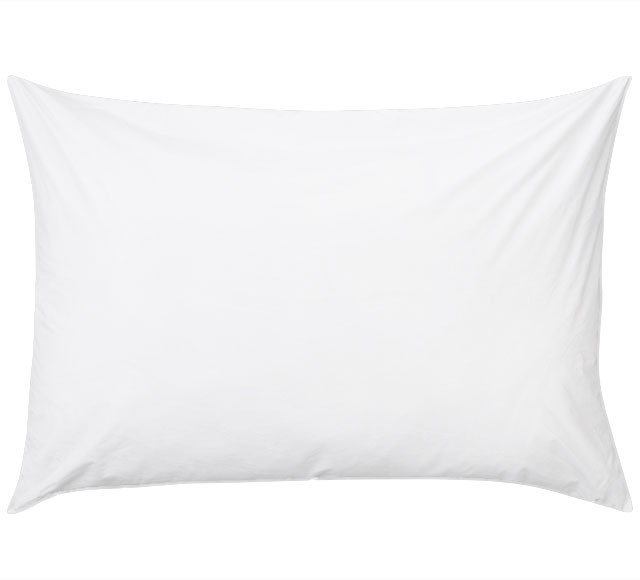 The Extra Large King sized Pillow – the finishing touch to any King size bed!

This custom sized Pillow has been specially designed by HotelHome to ensure it is the perfect width and height for presentation when two pillows are placed side by side on the bed either standing up or lying down.

The Majestic King Pillow not only offers perfect presentation but is also the ideal pillow to use when extra support is required when sitting up in bed to read a book or watch television.
The Hot Wash Waterproof Mattress Protector
This is THE Protector used by leading Hotels to protect their beds whilst still offering comfort to guests.

Super Soft Cotton Bamboo Cover
Waterproof
Dustmite Proof
Can handle high laundering temperatures

This fully fitted Mattress Protector has extra deep walls to fit over most mattresses and is the perfect protector to use over Mattress Toppers (including "The Cloud") and Mattress Pads where moisture, soiling and dust mite protection is required.
What Hotel Guests have to say……
Above image via Halcyon House Cabarita (Interior Design by Anna Spiro)
"we stayed at Halcyon House before Christmas, loved the bed and linens/pillows. Best nights' sleep I have ever had! (I asked Halcyon House which products they used and they said HotelHome)"
WANT MORE INFORMATION?
Chat with one of our dedicated specialists.
Or...
Send us a Message below: