By: HotelHome Project Design Team on July 18th, 2018
Australia's oldest Hotel……..and HotelHome
One of Australia's oldest continually operating Hotels, originally built in 1834 by convicts, 3 years before Queen Victoria's reign began, this landmark property was renamed Hadley's Orient Hotel in 1890.
| Mattress Toppers | Refurbishment | Fabrics |
Heritage Listed
This heritage-listed hotel plays host to almost two centuries of stories, scandals and secrets to be explored. The floor boards whisper of the hotel's rich and often tumultuous history. In fact, the halls house memories of gentlemen's lunches, nights of cabaret and the most marvelous soirées. It's true that the very fabric of the property is woven with tales of convicts, entrepreneurs, celebrities-past and countless other patrons of days gone by.
Famous Guests
Some such figures include Sir William Don (1862), Tasmania's first royal visitor, the Duke of Penrieve, France (1866), Dame Nellie Melba (1909), Antarctic explorers Douglas Mawson (1911) and Roald Amundsen (1912) as well as a host of visiting governors, premiers and prime ministers.
Restoration
After various owners over 180 years this National Trust listed property was eventually authentically restored by the current entrepreneurial owners to reflect the grandeur and decadence of the Victorian era. In close consultation with an expert advisory panel comprising of historians, architects and designers, no expense was spared as the National Trust-listed property was authentically restored to reflect the grandeur and decadence of the Victorian era.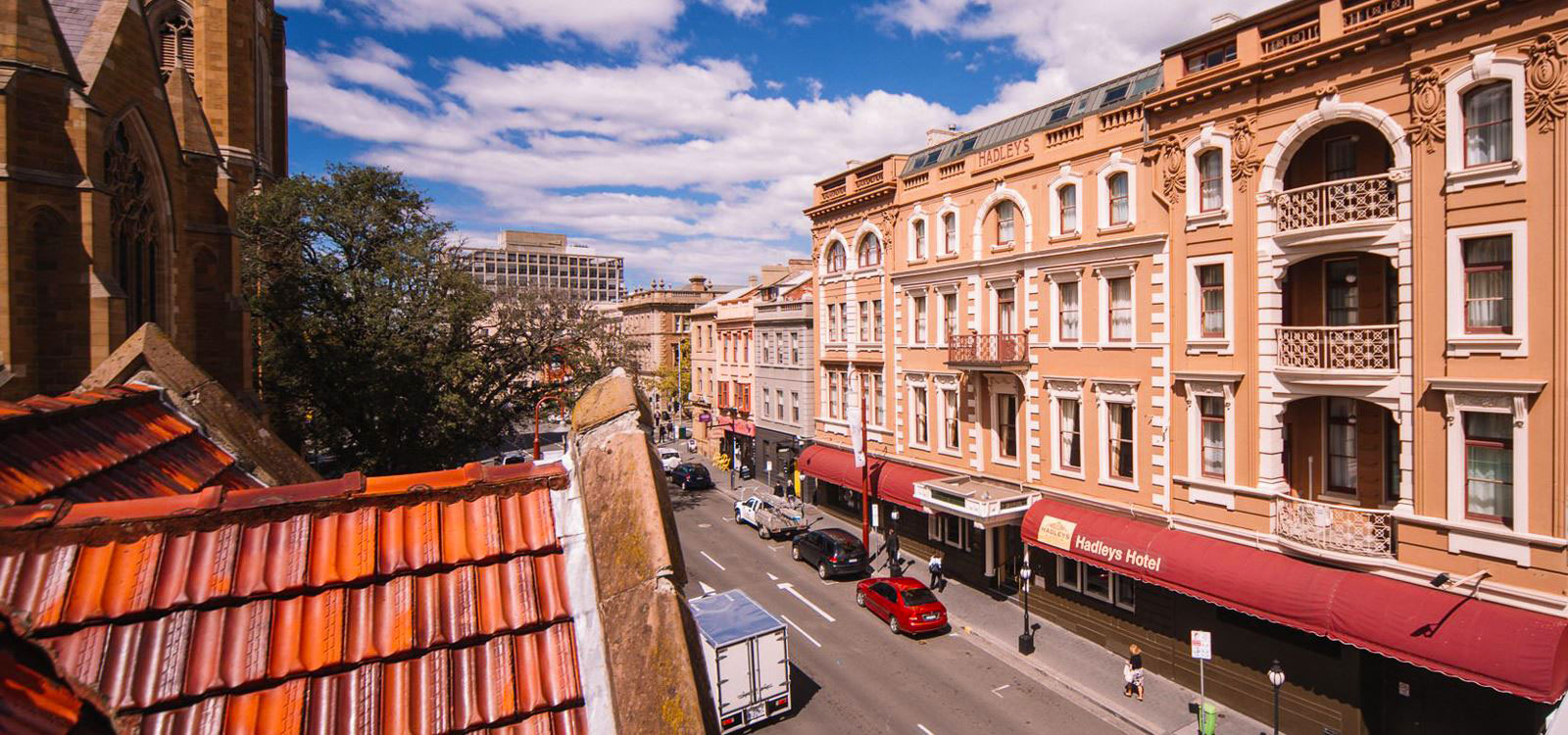 Exclusive Fabrics
HotelHome was the expert textile company chosen to design, weave and recreate the high-quality furnishing and bedding fabrics of that era that not only looked like perfection, but these fabrics could handle the demanding hotel laundering requirements of today.
Ultimate Bed Comfort
Guest bed comfort was a high priority for the new Hadley's owners and an obvious addition was the iconic The Cloud feather down mattress topper, also from the Hotel experts, HotelHome. This luxurious addition made the guest experience the ultimate in Hotel comfort whilst absorbing the incredible history of this now famous property..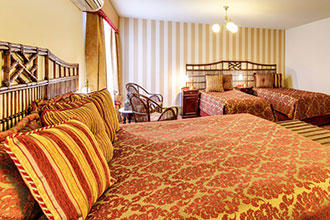 Images courtesy of Hadleys Orient Hotel