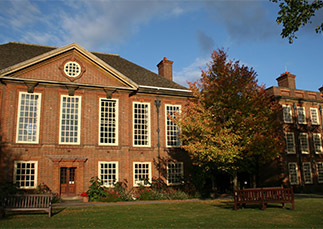 Boarding Schools
HotelHome are the accommodation experts and they have all bases covered for Boarding Schools. Whether it be just good quality bed basics or stylish Bed Covering offering much more than a standard dormitory look for your school.
HotelHome are major suppliers of all Bed Covering products from Pillows, Mattress Protectors, Heavy Duty Blankets, Quilt Covers, Practical Fitted Cap Tops and everything in between, to Australia's leading Boarding Schools.
All HotelHome Bed Coverings are manufactured to the highest commercial standards, making them the perfect option for Boarding Schools, where the products need to perform in this heavy use environment. The longevity attached to any HotelHome product, always makes HotelHome the cheapest option in this industry.
Products as basic as a HotelHome Mattress Protector are made for commercial application with heavier elastic, stronger base cloths and thicker fill and they will outlast a cheap retail style protector, which is often the only option offered to Boarding Schools. When installing HotelHome Bed coverings, this eliminates the need to constantly replace inferior quality goods which do not handle the rigours of a commercial environment.
The Dura Fleece Blanket is the choice of Australia's largest boarding schools and also Australian Defence Forces, Queensland Travel Trains and many major Hotel groups throughout Australia, because of the excellent warmth qualities, the durability and long term presentation this good value for money product offers.
Australia's Best Bed Covering options for Bunk Beds and Large Single Beds
The HotelHome Practical Fitted Bed Cover, Bunk Cover and Cap-top Bed Covering styles are proven to be the best bed covering options for both Bunk Beds and Single Beds.
Not only are each of these Bed Covering styles easy to maintain, they are also designed to fit on the bed with ease. Fully Reversible fabric options are available in each of the unquilted bedcovering options mentioned.
Call HotelHome today for a delivered quotation anywhere in Australia for Boarding School Bed Covering that will look and perform to your expectations..